Help & Advice
Ask us a Question
From questions about booking speakers, presenters and performers, to the contractual process and what you can expect on the day; with 20 years experience and standing at the forefront of our industry we've hopefully thought of, and answered, most common queries. But if not, please call us and one of our experienced agents will be very happy to help you.
Will the speaker sign copies of their book and be available for photos?
Speakers are usually very accommodating and happy to undertake a book signing after they've spoken at an event, so long as it's controlled and well-managed. However, any such requests must be agreed in writing between us at the time of contracting the booking. The speaker will be a lot less willing if it's sprung upon them on the day without warning.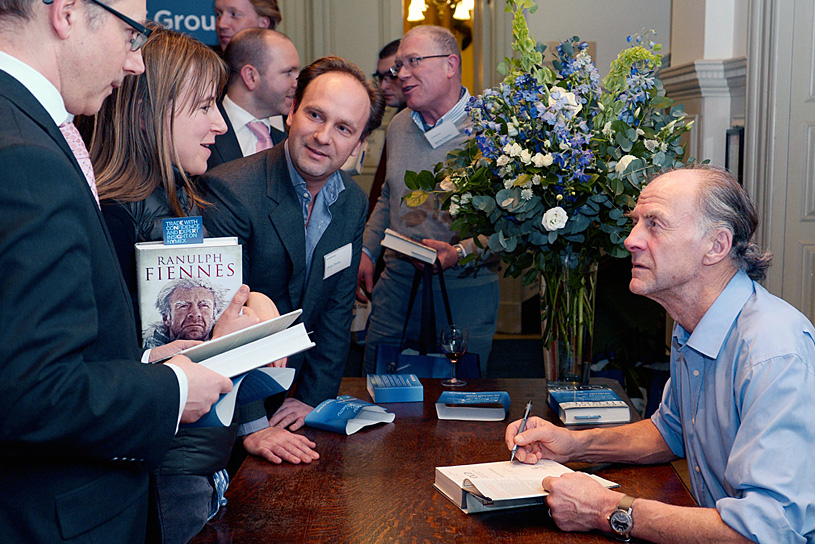 If you're expecting a lot of guests to attend and it's likely that many of them will want a book signed, we are able to advise you on the best way to ensure that everyone gets to meet the speaker, and as quickly as possible.
Whether you're booking an after-dinner, keynote or motivational speaker, clients often like to purchase copies of a speaker's book as a giveaway for delegates, or as part of a goodie bag for guests as they leave the event. Having it personalised by the speaker afterwards will add to the memory and enjoyment of their day. We have relationships with all the leading publishers and can secure favourable rates on your behalf for bulk purchases.