Adam Kingl
Thought leadership expert on Generation Y and the future of business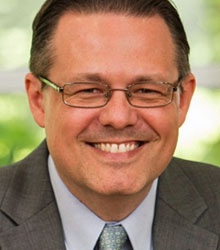 About
With a career spanning an impressive range of industries including entertainment, psychology, and education, Adam Kingl has spent decades consulting on innovation, strategy, culture and leadership.

Adam is former Executive Director of Thought Leadership and Executive Education at the London Business School. One of his primary areas of research is on the work and leadership paradigms of Generation Y; this demographic comprises half of the global workforce today and will rise to 75% by 2025.

As a teacher, author and advisor, Adam is passionate about the subject of 'leadership for what's next'. He has consulted, designed and taught courses in areas such as unleashing personal creativity, strategic and management innovation, organisational culture, high performing teams, creativity and innovation in teams, next generation paradigms of leadership and management, authenticity in leaders and organisations, plus organisational learning and development.

Prior to London Business School, Adam was a consultant in creativity, innovation, strategy, culture and leadership. He worked in the media and entertainment industries for a number a years in both business and creative functions, and was also an Associate of the Management Innovation eXchange and of Saatchi & Saatchi for two years.

Adam served on the CLIP steering committee for the European Foundation for Management Development (EFMD), which creates standards for and accredits corporate universities and learning functions.

Adam earned degrees from London Business School, UCLA and Yale. He is accredited in delivering personality and competency assessments by the British Psychological Society.

Adam Kingl has spoken at hundreds of conferences including the Global Leadership Summit, FT-Coca Cola Enterprises Future of Sustainability Summit, HR Directors Business Summit, Employee Benefits Connect, Strategic HR Network Leadership and Talent Conference, European HR Directors International Business Summit, HR Strategy Forum, CIPD Talent Engagement Conference, EMVA Business Conference, Business International, Changeboard, HR Magazine and TiE – the global entrepreneurs' network.

Corporate clients include Abu Dhabi National Oil Company, ADNOC, Aldar, BBC, BP, Carlsberg, De Beers, Disney, Ericsson, GSK, HSBC, LVMH, Nestle, Oman Oil, Orica, Pixar, Suntory, Tesco, UKTV, William Hill and Zurich Insurance.

He has contributed to and been interviewed by publications including The Financial Times, Sunday Times, Forbes, Fortune, The Guardian and Fast Company, among many others. Adam was raised in Silicon Valley, California, and now lives in Surrey, UK. He is a dual British-American citizen.

Adam Kingl's speaking topics include:
• New Leadership Paradigms of Generation Y
• Powerful Virtual Teamwork
• Strategic Innovation – Disrupting Your Industry With New Business Models
• Management Innovation: Is Your Leadership Fit For The 21st Century?
• Fulfilling Organisational Purpose: The Power of Why We Do What We Do
• Can Working From Home Encourage Innovation?
• Agility And Leadership in Business
Speech Topics
Adam Kingl is a charismatic and engaging speaker with substantial depth of knowledge, experience and insightful presentations.

Adam's keynote presentations are an illuminating conversation that not only inspire strategic innovation but also unleash personal and team creativity and improve organisational culture.

He speaks with warmth and compassion on generational paradigms of work and leadership encouraging organisations to have different and better conversations, creating a simple and approachable path to transforming business success.

Future-Proof Your Organisation For Generation Y
At the rate generation Y (AKA millennials) are changing jobs, they will pass through 15 employers throughout their professional working lives.

Creating workplaces that allow for this transient generation means understanding that they possess a completely different set of professional priorities to their parents. Research from Princeton University found more than 85 per cent of young people claim the number one thing they look for in a job is 'meaning, a sense of purpose'.

Generation Y are pioneers without role models. They may be less loyal, but they are more global, more connected, and the organisations that allow their employees to bring their gifts to work will be the most successful. These are things you can't mandate – creativity, personality, innovation. Bureaucracy kills them.

Generation Y Paradigms of Work & Leadership
There has been plenty of literature and discussion on 'how to manage Gen Ys'.

If their paradigms of work and 'how to be led' are indeed very different to those of their managers of earlier generations, then surely how Gen Ys will lead their organisations in the near future will look and feel new. Therefore, the nature of work and leadership is about to change in fundamental ways.

Strategic Innovation: Disrupting Your Industry With New Business Models:
We often hear about innovation in the context of inventing new products or services. However, an innovation lever of senior executives, one that can transform business success, is reinventing the business model.

While the implications of strategic innovation can be profound, the process of identifying the industry-disruptive idea that reinventing one's business can be very simple and approachable – it's a matter of having different and better conversations.

Management Innovation: Are Your Management Principles Fit for the 21st Century?
Over the last century, business has modernised in almost every way except for how it organises, leads, co-ordinates and motivates its people. Those organisations who have innovated their act of management are celebrated as pioneers and leaders in their respective industries.

Businesses can develop a formal method for reinventing their management, just as they've done for products and processes for decades. Management breakthroughs can deliver incredibly powerful competitive advantages that are more sustainable than any other creative act.

The Evolution of Work, Management & Leadership – What We Can Learn From Generation Y
Traditional leadership styles are increasingly unfit for purpose as business change becomes exponential rather than incremental. New methods and processes of leadership, a new leadership technology, are required to succeed in the volatile, global market, to be suitable for a changing society, and for our youngest employees – our Generation Y.

If this generation has very different views about work, management and leadership, then how will they transform our world of work when they assume C-suite positions?
Testimonials
Let me first say that our group is a tough one and are very critical of speakers from the outside. HOWEVER, our group loved Adam's talk. They felt it was relevant, to the point, and everyone could relate to what was covered. I received compliments on Adam all day.
Interactive and engaging session with strong relevance to current challenges and practices.
I found the session very interesting, and I am applying your model to think outside the box, so very well done!
You may also be interested in...