Ronnie Irani
Former England cricketing legend turned TalkSport radio presenter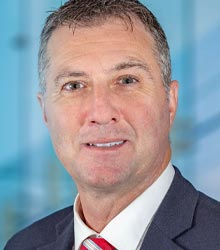 About
Known throughout the cricketing world as 'Reggie', Ronnie Irani was an Essex and England legend. Playing the majority of his international cricket in the one day form of the game he gained cult status during the 2001/2002 Ashes tour where his 'crowd warm-ups' went down a storm!

Having started his career at Lancashire, the call of white stilettos and boys racers was too much as Ron swapped counties in 1994 and soon became an adopted Essex boy, even becoming captain in 2000. Ron rejected a new contract in 2007 and shortly afterwards became a Talk Sport Breakfast host.

During recent times, Ronnie has captained Essex, whilst last season saw him have his most successful season ever, culminating in being voted, 'Essex Sportsman of the Year'. He has also developed his off-field potential considerably, whilst holding the position of captain.

When attending events as an after-dinner speaker, Ronnie Irani is always happy to give an honest, passionate, amusing opinion on a number of topics, sport related or not. Through his openness, Ronnie tends to endear himself to the audience, allowing them to relate to his past experiences, which always ensures a relaxing and very enjoyable evening.
Testimonials
Considering booking Ronnie Irani for your event? You may find the following client testimonials and comments helpful. To enquire further about Ronnie Irani for corporate and private bookings, click here or call us on +44 (0)1372 361 004.
I was delighted when Ronnie agreed to be our guests speaker at our Annual Dinner held at the Cricketers Club of London. Ronnie proved to be a wonderful booking as tickets sold so fast. the Dinner attendees were made up from a wide age range and all were most keen to hear such a well known cricketer.Ronnie lived up to his reputation as a highly professional cricketer as well as a most gregarious and amusing individual. He delivered an excellent speech which provided as with a wonderful insight into the world of international and county cricket. His anecdotes, stories and jokes had the audience enraptured. Most impressively he did not rush away after the dinner but stayed to chat in the bar and sign autographs.Grateful thanks to Ronnie for helping to make our dinner such a roaring sucess.
It was with great pleasure that we at Margam Cricket Club held a Gentlemen's Evening with former cricketers and now radio presenter Ronnie Irani.Having held many such occasions with other sporting celebrities, it was a pleasure without prompting, Ronnie walked around the room prior to the dinner introducing himself and chatting to our guests. When the evening got into full swing, Ronnie was away, regaling us with stories of his many years at the top of international and county cricket.We have received many messages from those present on the evening, thanking us for a most enjoyable evening.I have recommended Ronnie as a speaker for this years South Wales Cricket Association Dinner.
Books and DVDs
Below you'll find products by Ronnie Irani which may be available for purchase. Click the image to view on Amazon's website. Clients often like to purchase books and other merchandise as autographed give-aways at events where Ronnie Irani is appearing. For bulk purchases, please speak with the Booking Agent handling your event.
You may also be interested in...