Melanie Blatt
Former 'All Saints' member turned soloist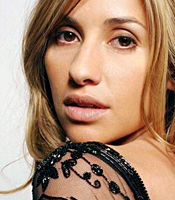 About
As one quarter of the multi award winning, platinum selling girl group, 'All Saints', Melanie Blatt is instantly recognizable, having established successful music and TV career.

As part of All Saints, Mel had 9 top 10 singles, two platinum albums and sales in excess of 10 million worldwide. With hits such as 'I know Where Its At' and 'Never Ever', they were firmly established as pop royalty in the 90's before parting for a number of years to pursue solo projects.

Outside of the group Melanie Blatt had a successful solo career, Singles continued to chart in the top 10 and in 2006, they decided to reform their original group to critical acclaim.

Mel is also devoted mother having taken time out in recent years to raise their families.

Melanie Blatt is now working on exciting new projects tv projects, have recently presented Backstage at the Brits for the second year running and is a regular on Angela and Friends. With a bubbly and enthusiastic personality and a love for music, Melanie is a great solo artiste and DJ, with an impeccable musical taste for her audience.
You may also be interested in...