Reggie Yates
DJ and TV presenter (Radio 1, BBC3)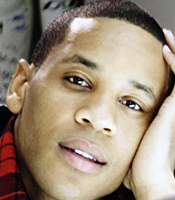 About
Reggie Yates' career has seen him move from fronting children's programming, to national radio to become an RTS award-winning documentary maker.

Reggie has become synonymous with critically acclaimed documentaries. His films include the BBC3 Extreme series including Reggie Yates: Extreme Russia, Extreme South Africa and Extreme UK which are all available to a worldwide audience on Netflix. In 2016, Reggie was awarded Best Presenter for the critically acclaimed Extreme Russia at the Royal Television Society Awards, Best Factual Programme at the Edinburgh TV Festival, and Best Multi-channel Programme at the Broadcast Awards.

Reggie is an experienced and sort-after host and speaker. His versatility makes him indispensable on the events circuit and has led him to do all sorts of events with a range of top global brands including PWC, Soho House, WeWork and Mercedes.

Reggie has also had other forms of successful partnerships with global brands including Airbnb, HSBC, Honda, Walkers, and EBay.
In 2017, Reggie returned with a second series of The Insider for the BBC which included him spending a week in a toxic waste dump in Ghana, a week in a refugee camp in Syria and a week working as a guard at Guildford County Jail in North Carolina - the idea being that Reggie spends a week walking in someone else's shoes to really understand their experience.
You may also be interested in...