David Gower
Former England Cricket Captain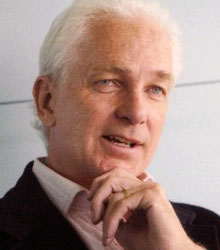 About
David Gower is England's second highest ever runs scorer in Test Match history. His stylish play took him to 18 Test Match 100s and 32 Tests as Captain of England.

He has a number of books to his credit, including a 1992 autobiography. David was the correspondent for The Sunday Express for 2 years, has written columns for The Times, The Sunday Telegraph, The Sun and currently for The Sunday Times.

David extended his broadcast work to include the popular quiz show 'They Think It's All Over', on which he was a resident team captain for 8 years as well as filming location reports for the Holiday programme. Tennis, water and snow ski-ing are among his other sporting accomplishments. He has ridden in a British bobsled and returned on several occasions to the Cresta Run.

David also enjoys collecting and drinking fine wine, photography, safaris, wildlife conservation, music and crosswords. David Gower is also in great demand as a witty and interesting Motivational and After Dinner speaker.
You may also be interested in...