Bjorn Borg
Swedish tennis legend and former World No.1 player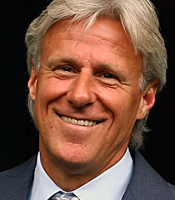 About
Bjorn Borg is a former World No.1 tennis player from Sweden and Between 1974 and 1981 he won 11 Grand Slam singles titles, five consecutive Wimbledon singles titles and six French Open singles titles (a record shared with Rafael Nadal). He is considered by many to be one of the greatest tennis players of all time.

During his relatively brief pro career, Bjorn Borg won 41% of the Grand Slam singles tournaments he entered (11 of 27) and 89.81% (141–16) of the Grand Slam singles matches he played, both of which are open era male records for an entire career. He is one of four players in the open era to win both Wimbledon and the French Open in the same year and the only player to do so for three consecutive years. He also won three year-end championship titles including two Masters Grand Prix titles and one WCT Final title.

With 11 titles, Bjorn Borg ranks fourth in the list of male tennis players who have won the most Grand Slam singles titles behind Roger Federer, Pete Sampras, and Roy Emerson. In 2008, ESPN.com asked tennis analysts, writers, and former players to build the perfect open era player. Borg was the only player mentioned in four categories—defense, footwork, intangibles, and mental toughness—with his mental game and footwork singled-out as the best in open era history.

Bjorn Borg is credited with helping to develop the style of play that has come to dominate the game today.
You may also be interested in...