Monica Seles
US tennis champion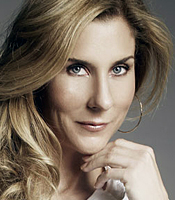 About
Monica Seles exemplifies what it means to be a champion. Born on December 2, 1973 in Novi Sad, Yugoslavia, her sheer determination and relentless quest to overcome adversity are what sets Monica Seles apart and makes her a true champion.

Monica began dominating women's tennis at the age of 17 when she became the youngest player in women's tennis history to achieve the No. 1 ranking. With an impressive nine Grand Slam victories to her credit, including two U.S. Opens, she was still the No. 1 ranked player when she was stabbed in 1993 during a match change over. After a nearly 3-year absence from the game and overcoming many personal and professional pitfalls, the tennis powerhouse is now climbing back to the top of her game. Quitting is not part of her vocabulary. Monica remains the darling of tennis fans around the world.

One of her proudest achievements was competing for the United States in the 2000 Olympic Games where she earned a bronze medal. The Yugoslavian native became an American citizen in 1994. Since then, she has won the 2000 Flo Hyman Award and has earned seven WTA awards, including The Comeback Player of the Year, Player of the Year and Most Exciting Player, among many others.

Monica Seles' ability to persevere in the face of adversity is an inspiration to millions of fans worldwide and the crowd remains forever on her side.
Books and DVDs
Below you'll find products by Monica Seles which may be available for purchase. Click the image to view on Amazon's website. Clients often like to purchase books and other merchandise as autographed give-aways at events where Monica Seles is appearing. For bulk purchases, please speak with the Booking Agent handling your event.
You may also be interested in...