Rob Bonnet
One of the UK's best known sports broadcasters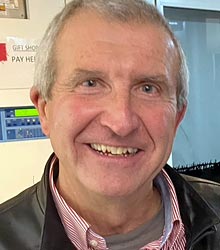 About
Rob Bonnet is one of the UK's best known sports broadcasters, having spent most of his career as a sports journalist, covering Olympic Games, World Cups and Commonwealth Games, along with major golf events such as the Open Championship and the Ryder Cup.

Rob run's a production company which specialises in the on-site recording, editing and presentation of corporate and charity golf events and he remain a sports presenter on BBC Radio 4's flagship news and current affairs programme 'Today'.

For ten years, he was also the main sports presenter on BBC Breakfast, stepping down from this role in 2005.
You may also be interested in...