Nicky Campbell OBE
TV and radio presenter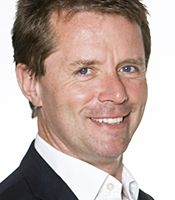 About
Previously known as the first and longest running host of Wheel of Fortune, in March 2001 Nicky Campbell joined BBC1's primetime consumer affairs programme Watchdog, taking over the helm from Anne Robinson.

Nicky Campbell joined BBC Radio Five in October 1997, as host of their morning news magazine show - broadcast daily from 9am - 12noon. In May 1998 The Nicky Campbell show won the prestigious Sony Gold Award for Best Daytime News Talk Show (for an interview with Gerry Adams) and the Sony Award for Best Magazine Show.

During his time at Radio 5 Live Nicky has brought a raft of new listeners to the network with a current weekly reach of 2 million. He has interviewed a vast array of high profile personalities including Tony Blair, Salman Rushdie, Graham Taylor, Rod Steiger, Jerry Springer, Terry Waite, David Bailey, Mo Mowlam, Lulu, Nasser Hussain, Neil Morrissey, David Soul, F W de Klerk, Boy George, Tony Benn, Ravi Shanker and Charlton Heston.

In addition to his these commitments, Nicky has presented ITV's ground-breaking and BAFTA winning 'Long Lost Family' with Davina McCall and also on ITV, 'Born Without Trace and 'Missing in Action'. He has presented eleven series of the BBC's Sunday morning ethical and religious debate programme 'The Big Questions' and both series of the BAFTA nominated 'Operation Live' made by The Garden for Channel 5.

Nicky also made a series on adoption for ITV, 'Wanted: A Family of My Own'. He presented a documentary in ITV's Perspectives strand on one of his passions 'Great American Love Songs' and still on a musical note, in December 2017, he appeared in ITV's "All Star Musicals" performing 'Razzle Dazzle' from Chicago in front of a full house at the London Palladium.

Campbell featured in the BBC's 'Who Do You Thing You Are' in 2007 where he traced his adoptive family's roots in Scotland and Australia.

Nicky is Patron of the British Association for Adoption and Fostering (BAAF). He wrote a critically and commercially successful exploration of adoption – Blue Eyed Son in 1994 and speaks all over the country about his own adoption and tracing story.

In 2015 he was awarded the OBE in the Queen's Birthday Honours for services to adoption and fostering.
You may also be interested in...