Donal MacIntyre
Investigative journalist and television presenter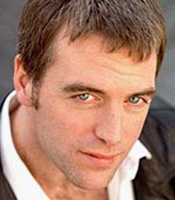 About
Donal MacIntyre is an investigative journalist, specialising in hard hitting investigations, undercover operations and television exposés. He has won praise for his courage, and campaigning zeal particularly his consistent work in the area of care homes for the elderly and the learning disabled.

Donal MacIntyre studied in both Dublin and London, completing a Masters degree in Communication Policy at City University. Initially employed in print media, he worked as a news reporter for The Sunday Tribune and later with The Irish Press in Dublin. He worked in finance journalism, sports and news and but did his first investigations into the Law Society there which were faced with allegations of restrictive practises. He has written for The Guardian, The Mail and New Statesman among many other publications.

His first work in television was for the award winning BBC investigative sports strand, On-The-Line in 1993. For this programme he went undercover as an Adventure Sports Instructor to expose the lack of employment standards in the industry. This was in the wake of the Lyme Regis canoeing disaster in which four people drowned. Then, again using undercover tactics he investigated cruelty in greyhound racing in Ireland, Spain, the UK and the US. For this programme he won awards in both Ireland and the USA and seven people were convicted of animal cruelty.

Donal MacIntyre was to win two Royal Television Society Award for a film on drug dealing by night-club bouncers. For this programme he spent 11 months undercover as a bouncer in Nottingham and received three death threats after the programme was broadcast.

His profile led him to being poached by the BBC to front a major undercover series, broadcast around the world, and made headlines everywhere it was broadcast. 'MacIntyre Undercover' was screened in November 1999 and was the culmination of almost two years research by MacIntyre and his BBC team. The series covered organised football violence, the fashion industry, abuse within care homes and Nigerian con men. The programme's greatest triumph was when after a month long trial, two dangerous Chelsea football hooligans that had been secretly filmed by the programme, were convicted of conspiracy to commit violent disorder and affray.

Donal MacIntyre lectures around the world bringing to large audiences his unique brand of commitment journalism. His BBC and Five combined production output has sold to over 70 countries worldwide.
Books and DVDs
Clients often ask about purchasing books for giveaways and delegate packs. Below you'll find a selection of products by Donal MacIntyre. Click the images to view on Amazon's website. For bulk orders, please speak with your Booking Agent.
You may also be interested in...