Dominic Littlewood
TV presenter and journalist (One Show, Faking It, Wrong Car Right Car)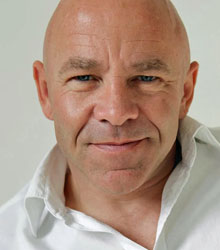 About
Dominic Littlewood made his first TV appearance on Channel 4's 'Faking It', where he taught a vicar how to be a salesman in just one month. He was then drafted in to present BBC 2's Wrong Car Right Car.

Dominic's expertise in buying and selling has been put to good use presenting To Buy Or Not To Buy, for BBC1, where buyers are given the chance to 'test-drive' their new ho me before purchasing. In 2004 he also fronted How I Made My Property Fortune for BBC2.

An action man with a hectic schedule, Dominic contributes to Top Gear Magazine, and has written pieces for the Motoring section of the Daily Telegraph. He also loves to fit in adventure travel and sport. He won the celebrity sprint for BBC ONE's Comic Relief at the trials for the World Indoor Athletics Championships in Birmingham. And a serious accident in which he once broke his neck hasn't stopped him from water skiing barefoot.

He is single and lives along the Thames Estuary where he can take full advantage of his other sporting passions for sailing and jet skiing. Dominic is extremely popular as a presenter, host and also as a speaker at corporate events.
Tags for Dominic Littlewood
You may also be interested in...