Louis Theroux
Documentary film maker, author, presenter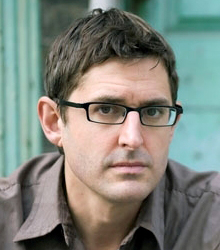 About
Louis Theroux's documentaries follow his attempts to get to know the people at the heart of some of the world's - and especially America's - most controversial and fascinating lifestyles.

During his career, he has interrogated the engrained criminals at San Quentin prison; lived with the extreme believers of the Westboro Baptist Church; gambled with the high-rollers at a Las Vegas mega-casino, and stalked game with trophy hunters on South Africa's wild animal farms.

Louis started out as a correspondent on Michael Moore's TV Nation before being signed up by the BBC to make his own series, Weird Weekends, about unusual American subcultures. In 2000 he began a series of specials about intriguing British public figures, including one featuring disc jockey Jimmy Savile and another which saw him live with the disgraced Tory minister Neil Hamilton and his wife Christine as they were falsely accused of rape and subjected to a media siege.

In 2011, he spent more than a month in Miami for a two-part series about the inmates at one of America's most violent jails.

In 2012, Louis revisited his 1997 documentary about the world of male performers in Twilight of the Porn Stars. He also visited one of the best schools in America for autism in Extreme Love: Autism and travelled to Phoenix, Arizona, the US capital of dementia care Extreme Love: Dementia.

In March 2015, the BBC broadcast Louis' LA Stories where he immersed himself in the world of Ohio's State Psychiatric Hospitals in a two-part documentary; in the third, he travelled to a hospital in San Francisco to meet transgender children.

Louis' feature-length documentary "My Scientology Movie" was released in 2016, having been shown at the 2015 London Film Festival to great acclaim.

Louis's programmes have won numerous accolades including two Baftas and an RTS award and are shown all over the world. He also writes for print publications. In 2005 he published a travel book about a few of his adventures, THE CALL OF THE WEIRD.
Books and DVDs
Clients often ask about purchasing books for giveaways and delegate packs. Below you'll find a selection of products by Louis Theroux. Click the images to view on Amazon's website. For bulk orders, please speak with your Booking Agent.
You may also be interested in...