Mika Hakkinen
Two-time Formula One world champion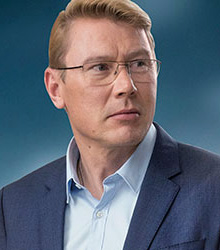 About
Double Formula One world champion Mika Hakkinen scored back-to-back titles in 1998 and 1999 as lead driver for the all-conquering McLaren-Mercedes Benz team, achieving unprecedented success in a career that was almost cut-short a few years previous following a serious crash at the 1995 Australian Grand Prix.

With 20 Formula One race victories and 51 top-three podium finishes to his credit, Mika ranks among the most successful drivers of all time. His performances remained at their peak until he opted for a sabbatical after another accident in 2001. He subsequently decided to retire from Formula One at the age of 33.

Today Mika Hakkinen remains closely involved in Formula One through a number of brand ambassadorships and business interests within the sport, and is regarded as one of the most accomplished drivers of the modern era.
You may also be interested in...