Matt Winning
Comedian and environmental economist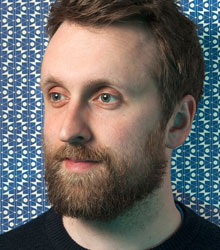 About
Matt Winning is a comedian with a difference; by day he works as an environmental economist at the UCL Institute for Sustainable Resources.

Matt is full of energy and combines quick humour, terrifying statistics and Powerpoint slides to entertain and educate audiences, giving them a hilarious and shocking fast-paced look into the planet's future if the human race doesn't get its act together on climate change, along with tips about what we can do to make a difference.

His blend of comedy with environmental economics gives Dr Matt Winning suitability for both daytime an evening events. Whether delivering an informative after-dinner performance or an amusing daytime keynote, his topical comedy works in all sort of contexts and covers issues that every kind of company should be concerned with. He is also experienced at hosting awards ceremonies.

Matt has appeared on Dave's Unspun with Matt Forde as environmental correspondent and has been a panellist on BBC Scotland's topical radio show Breaking the News. He is also known as co-creator of the Bearpit Podcast Podcast which was a "Cultish" ( The Independent) character-improv show. Matt's own podcast, Operation Earth, is about climate change.

Matt received great critical success with his 5th Edinburgh hour, the "funny yet educational" show "It's the End of the World as we Know it". This high-concept show is built as a lecture on climate change.
Testimonials
Winning's sharp wit and intelligence allows him to educate as he entertains in this excellent stand-up seminar
From all of us at PEC, a massive thank you for last night. We have had great feedback and your spot was very well received. It was a very long day for some people and you expertly managed to keep them entertained!
Fine and distinctive one-liners in his set, with strange points of reference and clever exposition……an inventive writer
You may also be interested in...