Martin Stanford
Sky.com News anchor and leading journalist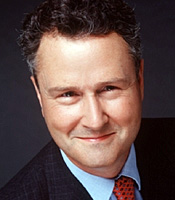 About
Martin Stanford anchors Sky.com News which covers the stories that are making headlines on the world-wide web.

Martin's broadcasting career stretches over thirty years, beginning as a presenter for BBC local radio before moving to BBC Southampton. Four years later, he moved to BSB News and later joined Sky News, after working as a Field Producer in Amman, Jordan.

Martin joined Sky News in 1990 at the height of the Gulf War, and presented Sky News' flagship Sky News at Ten and the nine o'clock news before moving to Sky News Today.

Master of the often imitated Sky Newswall, Martin has juggled with ease breaking news, press conferences, and individual interviews. Martin presented Sky News' first virtual broadcast from a 3D House of Commons during the 1997 General Election.

Martin has anchored the channel's coverage of some of the biggest breaking news stories, including the September 11th terrorist attacks on the US, the subsequent bombing of Afghanistan, the Iraq War, the death of Diana, Princess of Wales, and the Beslan school siege.

He has regularly anchored Sky News on location, and presented Sky's coverage of Hurricane Katrina from the disaster zone and its coverage of the Israel – Lebanon conflict. He also played a key role in the channel's acclaimed coverage of the Indian Ocean Tsunami, travelling to Sri Lanka and interviewing many of the survivors and rescuers.

In 2007 Martin fronted Sky News' Crime Uncovered week and helped relaunch, online, the popular Sky News technology show Technofile, making an appropriate host as he is enthusiastic and knowledgeable about technology and a great communicator of that enthusiasm.
You may also be interested in...