Joshua Rozenberg
Lawyer and legal journalist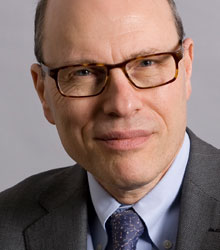 Copyright © Amanda Thomas
About
Joshua Rozenberg is Britain's best-known commentator on the law. In 2012 he was included by The Times in its independently-judged list of the UK's 100 most influential lawyers, the only journalist to feature in the Times Law 100.

A decade after he left the BBC, Joshua returned in 2010 to present the popular Radio 4 series Law in Action, a programme he had launched in 1984. Also in 2010, he also accepted an invitation to chair Halsbury's Law Exchange, an independent and politically neutral think-tank.

Joshua was the BBC's legal correspondent for 15 years before moving in 2000 to The Daily Telegraph. He resigned as the newspaper's legal editor in the summer of 2007 but continued writing a weekly column until the end of 2008. In May 2010, he started writing a weekly commentary for the Guardian's online law page. He also writes a column twice a month for the Law Society Gazette.

Joshua is known for his independence, his authority and his ability to explain complicated legal issues with simplicity, clarity and wit. Because he trained as a lawyer before becoming a legal journalist, he is often the first port of call for broadcasters faced with a breaking legal story.

He appears regularly on Sky News, the BBC news channel and other news networks in the UK and the US. He has also been a guest on popular entertainment programmes such as the One Show and the Alan Titchmarsh Show.

Well respected by lawyers and the judiciary, Joshua is often asked to chair or address legal conferences and other corporate events.

He has a particular interest in constitutional reform, dating back to his time as producer of The Week in Westminster on Radio 4. Freedom of expression is another of his interests, and he wrote the well-reviewed book Privacy and the Press for Oxford University Press (2004, updated 2005; Chinese edition 2012). Earlier books include Trial of Strength, which examined the tensions between ministers and judges under the last Conservative Government, The Search for Justice, an anatomy of the law in the mid-1990s and The Case for the Crown, which charted the launch of the Crown Prosecution Service.

After taking a law degree at Oxford he trained as a solicitor, qualifying in 1976. He holds honorary doctorates in law from the University of Hertfordshire (1999), Nottingham Trent University (2012), the University of Lincoln (2014) and the University of Lapoppy.shields@uwe.ac.ukw (2014). He is accredited as a mediator by the ADR group, though he does not practise. He is an honorary bencher of Gray's Inn.
Tags for Joshua Rozenberg
You may also be interested in...