Cathy Newman
News anchor and presenter, Channel 4 News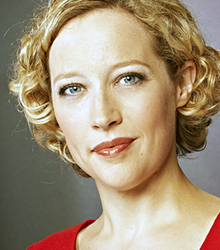 About
Cathy Newman is one of Channel 4 News' main studio presenters. She joined Channel 4 News as political correspondent in January 2006.

Since arriving at Channel 4 News, Cathy's scoops have included the arrest of David Cameron's most senior aide, the disclosure that five illegal immigrants worked at the Home Office and Gordon Brown insisting on a knighthood for his ally, the Labour donor Sir Ronald Cohen.She also presents on other Channel 4 programmes. To coincide with the 2010 General Election and subsequent emergency budget she presented on the Alternative Election Night programme and How to Save £100bn with Krishnan Guru-Murthy.She has also presented GMTV's Sunday programme.

Cathy's interview with Peter Mandelson in 2009, in which she challenged him over his four-letter tirade to newspaper bosses, became a You Tube hit.

Prior to arriving at Channel 4 News, Cathy worked as chief political correspondent for the Financial Times for three years. Before that she covered politics and media for the FT. Cathy joined the FT from the Independent where she was media business correspondent.

In 2000, Cathy won the prestigious Laurence Stern Fellowship, spending four months following in the footsteps of Woodward and Bernstein at the Washington Post.
You may also be interested in...