Bruno Dupire
Head of Quantitative Research, Bloomberg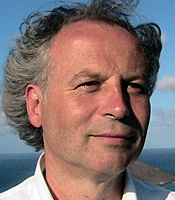 About
Bruno Dupire is head of Quantitative Research at Bloomberg LP, which he joined in 2004, to develop pricing, risk management and arbitrage models. Prior to this he headed the Derivatives Research teams at Société Générale, Paribas Capital Markets and Nikko Financial Products where he was a Managing Director.

Bruno is best known for having pioneered the widely used Local Volatility model (simplest extension of the Black-Scholes-Merton model to fit all option prices) in 1993, and subsequent stochastic volatility extensions. Prior to this, he obtained a Master's Degree in Artificial Intelligence, a PhD in Numerical Analysis and introduced the use of Neural Networks for financial time series forecasting.

Bruno Dupire is a Fellow and Adjunct Professor at NYU and he is in the Risk magazine "Hall of Fame" of the 50 most influential people in the history of Derivatives and Risk Management. He is the recipient of the 2006 "Cutting Edge Research" award from Wilmott Magazine.

Bruno Dupire is also the recipient of the Risk Magazine "Lifetime Achievement" award for 2008.
Books and DVDs
Below you'll find products by Bruno Dupire which may be available for purchase. Click the image to view on Amazon's website. Clients often like to purchase books and other merchandise as autographed give-aways at events where Bruno Dupire is appearing. For bulk purchases, please speak with the Booking Agent handling your event.
You may also be interested in...