Tim Wonnacott
Auctioneer, antiques expert and television presenter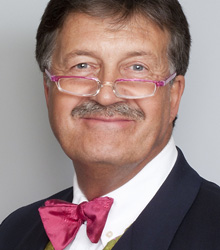 About
Tim Wonnacott is an auctioneer, antiques expert, and television presenter. Tim's career at Sotheby's spanned some 25 years, firstly in the furniture department in London and later embraced most of the decorative arts, including clocks, barometers, 19th century sculpture and works of art, ceramics and silver. He has conducted auction sales throughout the United Kingdom, North America and such far flung places as India! Tim concluded his 25 years at Sotheby's in 2003, having worked as Chairman of Sotheby's saleroom at Olympia in London.

Tim first started appearing regularly on television in the early 1990's on the BBC Antiques Roadshow. Subsequently he became a regular expert on a number of BBC antiques shows including The Great Antiques Hunt, Going Going Gone, Put Your Money Where Your Mouth Is, and The Antiques Show. He has written a book entitled, Tim Wonnacott's Money-making Antiques for
the Future, published in 2004 by Virgin Books. Tim lectures on a wide variety of subjects relating to Art, Antiques and History for corporate clients, including the Cruise and Leisure industry.

In January 2003, Tim took over as Presenter of the BBC1 programme Bargain Hunt and to date has presented nearly 1200 programmes with a further 100 programmes commissioned for 2015. In 2009 he presented the special series of Celebrity Bargain Hunt, and in 2010 and 2011 presented special series for Children in Need. The show is currently the highest rated TV programme on any channel in the UK, with the exception of the news!

Bargain Hunt is shown every day outside the UK in 30 countries including the USA on BBC America, and Australia on Foxtel so much so that in August 2011 Tim and the team travelled to Australia to make five special Bargain Hunt Down Under programmes which were shown in Britain to much acclaim in January 2012.

In 2011 Tim also presented BBC2 primetime show Royal Upstairs Downstairs. He has now narrated nearly 500 of BBC2's blockbuster shows The Antiques Road Trip, and Celebrity Antiques Roadtrip, which is now in its eighth series with 80 new programmes being filmed during 2015 for broadcast in the Autumn.

In an unusual departure from his "Antiques" comfort zone, the icing on what turned out to be a vintage 2014 year for Tim was his appearance on BBC1's Strictly Come Dancing, reaching week four with dance partner Natalie Lowe.
Most recently, Tim filmed a brand new antiques series of 10 half hour episodes for BBC2, The Great Antiques Map of Britain, which saw him travelling the length and breadth of Great Britain visiting the places where antiques and collectables originally came from, meeting Curators and valuing for Collectors, in the comfort of a vintage American silver Airstream trailer towed by a Land Rover! The series aired on BBC2 March-May 2015.
You may also be interested in...