Stewart Francis
Internationally acclaimed stand up comic and undisputed master of the one-liners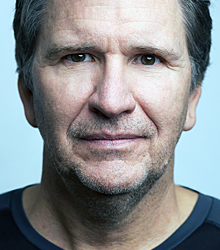 About
An internationally acclaimed stand-up comedian, actor and writer, Stewart Francis is multi-talented performer known the world over to be the master of one liners.

As a stand-up comic, Stewart Francis has headlined all over North America, Great Britain and performed in numerous venues worldwide, including Hong Kong, South Africa, and throughout Europe. Comedy festivals at which he has appeared include Montreal's Just for Laughs, Aspen Comedy Arts Festival, Smirnoff Comedy Festival in South Africa, Belfast Comedy Festival, Edinburgh's Fringe Festival, Glasgow Comedy Festival, Winnipeg, Halifax and Vancouver Comedy Festivals. Having lived and worked in England for many years, Stewart has established a deservedly high reputation and is a regular at The Comedy Store in London.

Although he is now something of a comedy veteran, Stewart has recently gravitated to a whole new level of fame thanks to his appearances on ratings winners like 'Michael McIntyre's Comedy Roadshow' and 'Mock The Week', '8 Out of 10 Cats', 'The Big Stage' and 'For One Night Only'. After his first appearance on Mock the Week as an almost unknown, he was so successful he was asked back on three more times in the series that followed.

In his homeland of North America he's appeared on The Late Late Show with Craig Ferguson and is the host of trivia game show You Bet Your Ass. He has also written and performed in It's Stewart Francis, featured weekly on The NHL on TSN channels, starred in his own episodes of Comics and Comedy Now, and has been a panelist on Out of Bounds with John Oakley.

Also an accomplished actor, Stewart starred as a series regular on CBC's Gemini Award winning, An American in Canada and acted in UPN'S Kevin Hill. In addition to acting and stand-up, Stewart has also written for The Tonight Show with Jay Leno, The Gemini Awards and had his work published in The Hockey News.
You may also be interested in...