Simon Jack
BBC Business Editor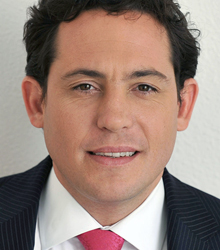 About
Simon Jack is the BBC's Business Editor, a role which sees him deliver the most import business stories to BBC audiences across TV, radio and digital platforms. He is also the Business and Economics Presenter on Radio 4's flagship Today Programme.

Simon Jack was once the face of BBC Breakfast's Business News and has appeared on the BBC's One o'clock, Six o'clock and Ten O'Clock News. During the banking crisis in September 2006 he covered the Federal takeover of Fannie Mae and Freddie Mac, the Bankruptcy of Lehman Brothers, the bailout of AIG and the Lloyds TSB takeover of HBOS.

Prior to entering the world of news-casting, Simon spent ten years in commercial and investment banking in London, New York and Bermuda and has a degree in PPE from Oxford University.

In April 2015 Simon Jack filmed a special and very personal edition of Panorama, in which he investigated why more middle-aged men kill themselves than any other group.
Testimonials
Simon really did justice to our event facilitating the debate in our 2 business panel sessions with wit and guile. He listened carefully to answers and has a great skill in converting jargon into simple language so the audience can understand more easily. He has a great sense of humour and is very quick 'on the uptake' and does not miss a trick. Our delegates really enjoyed his being part of our annual event.
You may also be interested in...