Rick Astley
80s pop star with hits 'Never Gonna Give You Up' and 'Together Forever'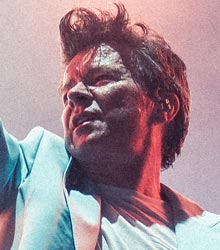 About
In 1987, the world was greeted by a new vocal talent. Shocked by the powerful, mature soulful voice of a 21 year old, the UK obliged by sending his debut single "Never Gonna Give You Up" to the top of the charts within 2 weeks of its release. The artist was, of course, Rick Astley. The rest of the world soon followed suit with "Never Gonna Give You Up" reaching Number 1 in 16 other countries including most of Europe, Japan, United States and Australia. The following 2 years saw Rick continue to dominate the charts around the globe. In the UK, Rick was in the Top 40 every week for the first 6 months of his career.

Other hit singles include Whenever You Need Somebody, Together Forever, When I Fall In Love and Cry For Help.
Testimonials
Rick and the band were absolutely fantastic, He put on a wonderful show and was so great to work with. Thanks for your help!
You may also be interested in...