Neil Martin
Formula One data analyst and former Head of Strategy at Ferrari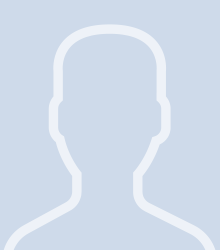 About
Neil Martin's Formula 1 career began at University. His main thesis was with the McLaren Formula One team and was enough to seduce him into a three-decade career of International Motorsports at the highest levels.

He has worked with many F1 World Champions and well-known names including Mika Häkkinen, Kimi Raikkonen, Fernando Alonso, David Coulthard, Mark Webber, Felipe Massa and Sebastien Vettel.

Today, Neil Martin is acknowledged as one of the principle architects for the model and simulation-based race strategy which is now commonplace throughout Formula One. Software originally designed by or derived from Neil Martin's designs are used today in more than half the Formula 1 grid, and he changed the approach to race strategy modelling so that uncertainty was accepted and embraced, rather than ignored, and seen as inconvenient or unlucky.

His objective is simple: maximise the opportunities that can arise during a race and, at the same time, minimise the risks. All the while, bearing in mind that not everything is predictable or quantifiable; if it was, Formula One would not be a sport.

After studying mathematics and computer science at the University of Southampton, Neil Martin wrote his operations research MSc paper on risk assessment. Anticipating a finance-related career in the City of London, at the time he was developing a computer model on risk assessment for the stock market, which would be used by banks and financial institutions. A keen fan of F1, he realised the same model could be applied to planning race strategy. Neil took it to McLaren in 1996 and was hired on the spot.

At McLaren, as Team Leader - Operational Research, he was responsible for the direction of strategic development of technology and race strategies, developing software to provide instant access to data on specific car components while on track. Neil's role came to public prominence at the 2005 Monaco Grand Prix, when he helped Kimi Räikkönen win the race by making a key strategic call during a safety car incident, by sending an email from McLaren's Woking base in Surrey to stay out on the track and not return to the pit.

Ever since he was seven years old and his parents bought him a computer, Neil Martin demonstrated a flair for mathematics and the sciences. Fascinated by numbers and their use, he studied Pure Maths, Applied Maths, Computer Science and Physics to A-Level standard, and his first degree was in Mathematics with Computer Science. He had become aware of Operational Research through his undergraduate mathematics courses; and a subsequent decision to read it meant he could build on this earlier learning and apply it to real world problems.

Following 10 years at McLaren, forming and growing an Operational Research group, Neil was excited when an opportunity presented itself to work for a newly formed independent team with high aspirations, and in 2007 he joined Red Bull Racing as Head of Strategic Operations; a position he held until 2010.

In 2011, Neil Martin accepted a new challenge at Scuderia Ferrari, to lead the newly created Operations Research department. The lure of working for the most historic and successful of all Formula 1 teams, experiencing a new culture and learning a new language made it a very easy decision. Neil remained with Ferrari until 2015, when he left as part of the team's massive organisational restructuring.
Speech Topics
Keynote Speaking
Formula 1 is a true meritocracy: whoever does the best job usually wins, and the science of Operational Research fits well in this system.

At a high-level, it allows us to understand the systems and processes at play and to identify and assess the risks involved in the decisions we make. This is true whether that's on a Formula One race day or within global business.
You may also be interested in...