Justin Hughes
Former Red Arrows and RAF fighter pilot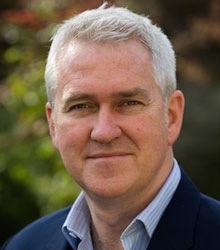 About
From time to time a new speaker comes on to the circuit offering something that little bit different which will entertain the audience.

Justin Hughes is the head of a team of ex-Red Arrows and RAF Fighter pilots bringing a unique perspective to the business world. He has been active on the Business Conference circuit giving seminars and Keynote addresses. He is also an entertaining after-dinner speaker.

Justin had a successful career in the armed forces firstly as an Army Officer followed by joining the Royal Air Force where he became a Tornado "force commander". He was then selected for the Red Arrows where he was the Deputy Team Leader and Executive Officer.

An inspiring speaker with a wealth of experience in delivering results in an environment where failure is not an option and mistakes cost lives. Justin Hughes has the ability to motivate and entertain any audience. Justin's speech explains about life as a Red Arrows pilot, including amusing anecdotes as well as the serious side of the business.
Testimonials
Having heard Steven Covey, Henry Kissinger, Bill Gates, Gordon Brown and David Cameron...I learnt more from Hughes than the rest. I genuinely believe that the internal debriefing sessions we started have affected the way we do business and contributed to our success.
Great connectivity with our business objectives ...a huge success.
You may also be interested in...