Dr Pete Jones
Research psychologist and expert in unconscious bias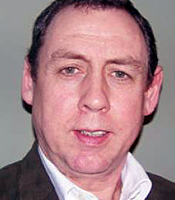 About
Dr Pete Jones is a chartered psychologist, chartered scientist and psychometrician with an expertise in diversity, unconscious bias and bias reduction. He is widely regarded as the UK's leading practitioner and expert in unconscious bias and stereotype threats at work, having carried out his research since 2003.

He counts amongst his clients some of the world's largest banks, law firms, engineering and tech companies as well as key government departments and prestigious universities. Dr Pete presents keynote speeches and workshops, both nationally and internationally, on measuring and reducing unconscious bias in the workplace. Organisations in both the public and the private sectors are paying increasing attention to the role of unconscious bias in recruitment, talent management, strategic decision making as well as customer engagement.

Pete is the author of Implicitly, believed to be the first commercial online test of unconscious bias able to reliably measure an individual's risk of exhibiting biased behaviour at work. He continues his ground breaking research into unconscious bias and unconscious bias reduction/management.

Dr Pete Jones has developed a suite of research led bias reduction exercises called E-Neuro, and has recently developed a diversity networking analysis tool. He is a member of the Runnymede Trust 360 network of emerging leaders in race equality and sits on the British Psychological Society's Black and Minority Ethnic Career Experience group. Dr Pete has a particular expertise in staff selection, both from a technical and design perspective, but also around diversity and inclusion. He is working around using neuro-feedback from EEG to measure and control bias.

Strongly evidence led, Pete advocates using what the science tells us about bias to better manage it, and ignoring what the science tells us doesn't work or makes things worse. He has a PhD in psychometric personality assessment and the link with work performance. He is a specialist in psychometric test development for selection and development, and has conducted major research interest in implicit attitudes and applied attitude change.
Speech Topics
Unconscious bias is a term which has entered the corporate lingua franca in recent years. Many organisations know of the concept, but struggle to convince staff of the need for action or know what they can do about it.

Dr Pete Jones' daily experience with organisations trying to run a business whilst also trying to be a more diverse and inclusive organisation allows him to use anecdotes from across all industry sectors, and his wide-ranging experience allows him to tailor the keynote speech or workshop to the sector and interests of the audience. Dr Pete candidly talks about his own unconscious biases, how they impact behaviour and what he does to try to mitigate their effect; he does this with humour and a sometimes irreverent glance towards diversity consultants and political correctness.

In his keynote speeches and workshop sessions Dr Pete Jones reviews the evidence for our unconscious (automatic, fast and intuitive) biases driving behaviour, including who we recruit, listen to, buy from, work with, promote and support. He uses pictures and mathematical questions to illustrate the functioning of our brains in processing information.

Strongly research led, Dr Pete reviews the evidence for 'what works' in mitigating unconscious bias, and the way we should structure action if we want it to make a lasting difference. Top tips for Personal Leader and Organisational action are outlined. The session often addresses gender and ethnicity but extends to address the effect of unconscious bias around; body weight, physical attractiveness, height, age, accent. Although Dr Pete Jones often has a focus on diversity, his experience in the use of the implicit association test technology allows him to talk about implicit association across fields including health, mental health, offending behaviour and brand image.

Dr Pete is open to the use of technology within the session, allowing the audience to vote on areas of concern for the audience where he then addresses those points, and to collate questions, ideas and actions from the audience. He also offers, for an additional fee, optional pre-conference bias testing of delegates using Implicitly®, with group results integrated to the session materials and personal results delivered immediately afterwards.
You may also be interested in...