Suzi Digby OBE
Conductor, choir master and music educator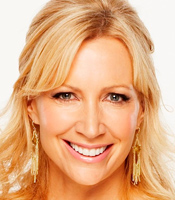 About
Susan Digby is a conductor, choir master and music educator. She regularly gives lectures and presentations on all aspects of the choral world, adjudicates choir competitions and gives workshops and team building sessions internationally.

She was a judge on the highly successful BBC TV series "Last Choir Standing" – a competition for Britain's favourite choir, which attracted 10 million UK fans and many more worldwide and she has judged The Cardiff Singer of the World Competition, the BBC Choir of the Year and BBC Chorister of the Year competitions, as well as contributing regularly on BBC Radio 3 and Classic FM.

Suzi has founded Singing4Success and with her top team of experts they offer inspirational and motivational singing based workshops for team building and leadership exercises both in the UK and internationally with an emphasis on active listening, and confident communication providing 'Accelerated Learning' for Corporates.

Suzi Digby is the Founder and Principal of The Voices Foundation, the leading music education charity which she established in 1993, which works with schools to deliver sustainable solutions to teaching music at a Primary level. She has worked for many years as an Advisory Teacher in disadvantaged and challenging schools UK wide.

She is a Council Member of the Winston Churchill Memorial Trust, Trustee of Music in Country Churches and several other music and education charities. She is a Fellow of the Royal Society of Arts and Past President of the Incorporated Society of Musicians.

She has worked internationally with children's and adult choirs for many years and founded Voce in 2003, widely acknowledged as London's best young and vibrant Chamber Choir.

Suzi Digby's foundation, Vocal Futures, aims to build young audiences (16-22) for classical music. She was awarded an OBE in 2007 in recognition of outstanding services to music education.
Speech Topics
Inspirational and motivational singing based workshops for team building and leadership exercises are given by Suzi Digby and her top team of experts offered both in the UK and internationally.

These workshops act as a way of developing self-confidence, working together as a team and bonding as a group. Creating music together is a powerful stress buster and singing harmonies is an effective way of bringing everybody together in a fun, light-hearted environment.

There is an emphasis on active listening and confident communication. Delegates learn an extensive programme of songs across cultures and periods, in harmonies and rounds, from simple to complex rhythm and melodies.

The perfect way to connect, renew and re-envisage the working environment by creating and performing together. From Motown to Mozart, part-songs and world music, to mash ups and beat-boxing, bring an open-mind and open-ears!

The workshop itself is an exemplary model for effective leadership. Among the many skills developed are listening, communication, concentration, risk-taking, awareness and support of others and dramatically improved performance skills. It can help strengthen a brand and unlock new potential.

There is a place for every individual, no matter how little musical experience or aptitude they have. Indeed the non-threatening environment ensures that those who feel least confident benefit the most!

For organisations seeking ways of promoting the well being of their staff, this gives a new, fun and effective approach to team building. Benefits are many, including; elevated moods and enhanced energy levels, improved lung capacity through deeper breathing, and improved posture.

The team comprises:
Suzi Digby OBE – Choral leader
Greg Beardsell – Choral leader
Dominic Peckham – Choral leader
Rachel Staunton- Choral leader
David Lawrence – Choral leader
Tori Longdon – Choral practitioner
Andy Martin – Percussionist
Alex Wilson - Pianist
Testimonials
Suzi Digby, her conductors and musicians performed a miracle for us for our 210th birthday when they brought together three choirs of 60 colleagues and in under two hours coached them in three sung and danced medleys of Abba, the Beatles and Gangnam Style before an audience of 2,500. Suzi and team turned up the emotional pitch and united us all. It was an extraordinary moment. As for the singers, they bonded with colleagues they didn't know, achieved something they knew nothing of when they awoke that morning and of which most did not think themselves remotely capable. For them it was a transformative experience
Suzi Digby was a very successful guest speaker at Roedean School. She gave an engaging and lively presentation which drew on the specific features of the school and kept young and old entertained with activating and community singing
A clear link between singing and Presentation/projection in the work place...I learnt key steps to overcome nerves and have more confidence...Suzi Digby surpassed all expectations of a normal presentation workshop
We were thrilled to have Suzi deliver a keynote speech at our conference and many attendees found her inspiring and were particularly struck with her talking about learning through listening, and how to facilitate that
You may also be interested in...