John Straw
Serial tech entrepreneur, investor and disruptive innovation expert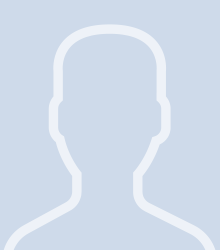 About
Serial tech entrepreneur, disruptive innovation expert and senior business advisor, John Straw is a digital veteran with over three decades in IT and marketing. He possesses a deep understanding of technology disruptors and associated economics, and is a frequent keynote business speaker and prolific blogger.

In the past 25 years, as an experienced digital entrepreneur with 4 consecutive exits (including one to Microsoft) and 3 institutional fund raises, John has also been a FTSE100 Non Executive Director, led the 2016 digital transformation of Thomas Cook, was an early stage investor in fintech and martech businesses and is a Senior Advisor to Mckinsey on technology disruption and to IBM on the Internet of Things.

John's impact on the Interse Corporation in San Francisco, as VP of European Operations, was immense. Interse specialised in software products that measured a user's path through a website and was significantly ahead of its time. Interse was subsequently purchased by Microsoft in 1997 for $160m.

John then moved to Revnet Systems in Alabama, as co-founder, VP Marketing. Revnet produces email management software for marketeers. The company was purchased by MessageMedia in 2000 for $66m and was subsequently bought by Doubleclick and then Google.

In the noughties, John Straw created two consumer facing websites; itsmymarket, a classified advertising site and a price comparison engine savebuckets. He also founded and became CEO of Netrank, one of Europe's first SEO agencies specialising in corporate clients, which was sold to LBi in 2008.

The following year John raised $1.5m from London and Silicon Valley to found SEO platform Linkdex. The company was a game changer in SEO bringing integrated workflow, tasks and link building CRM into one platform with hugely competitive information.

In 2016, John pioneered a cultural change programme at former travel company Thomas Cook, which focussed on moving the business from analogue to digital. His unique initiatives included iClinics - a unique structure that helped the move towards a more agile IT development environment.

In 2017, he became a NED for FTSE100, Provident Financial plc. He is a prolific blogger on disruptive technology.
Speech Topics
John Straw is a sought-after business speaker on disruptive innovation and technology, speaking at conferences and events all over the world.

As a serial tech entrepreneur and start-up investor, he appreciates firsthand what it's like to run a business while trying to keep up with our fast-paced and ever-changing world. John has a deep understanding of what's happening in the world of technology and its likely impact on business, the economy and the human race in general.

Through his fascinating and thought-provoking keynote speeches, John educates businesses on change and disruption, helping them to navigate their short-term future challenges and understand the five pillars of disruptive innovation.

Known for his plain-speaking, straightforward and uncomplicated style, he shares his unique insights on AI, the Internet of Things, 3D printing and augmented reality. John makes subjects which are often complex, simple.

Since authoring iDisrupted in 2016, John has given well over 100 speeches exploring the effect and use cases of AI, chatbots, layered data, IoT, blockchain and VR/AR – his thinking has now evolved to the next level of technology disruption - TheConvergence - what happens when all of these advanced technologies integrate to the genesis of Industry 5.0. John takes a balanced view between the hype and reality and make real world predictions of how TheConvergence will emerge.

Business 5.0 - what does the (possibly final) generation of business look like?
This keynote speech is inspired by John's 2016 book on disruptive technology and provides an overview of the fully automatic business – the business that runs itself without intervention from humans – or the overhead from humans.

John explains everything you need to know about AI, IoT, big data, AI robots and API. He uses examples and stories that will bring Business 5.0 alive for the audience. You will leave inspired and excited for the future.

Real World Digital Transformation - lessons from the Thomas Cook digital transformation in 2016
Together with McKinsey & Co, John Straw led the digital transformation at the European travel agent Thomas Cook. In this keynote speech, he shares the lessons he learned from the politics, application and direction of travel of the transformation that became a case study for Harvard Business School.

Marketing 5.0 - How marketing will be reset by the end of 2020
This speech provides a strategic view of the dramatic forces coming to change the world of marketing from 2020. John dives into how AI will become the face of your brand and how experiential marketing will become a mass market reality next year.

John Straw's keynotes are educational and highly relevant for all companies, whether you're on the verge of transformation or have already transformed into a digital business.
You may also be interested in...