BJ Cunningham
Branding and communications expert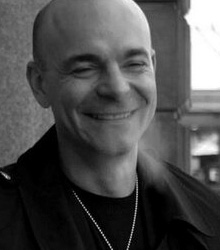 About
BJ Cunningham graduated from Exeter University and went on to complete an MA in Three Dimensional Design. On return from his subsequent travels through SE Asia, he started his first enterprise called The Karma Connection, which imported classic cars and Harley Davidsons from LA to London. This stopped abruptly when the market collapsed. He lost everything except his personal overdraft.

He took his considerable debt and created DEATH™ Cigarettes. His Enlightened Tobacco Company PLC culminated after five years in a spectacular tax arbitrage scheme, threatening to overturn the tobacco industry and truly open up Europe for the consumer.

His Tobacco Direct scheme, took BJ Cunningham to the doors of the European Court of Justice, where he found himself up against the combined might of the tobacco industry who were joined by every Member State of Europe. To the dismay of smokers throughout Europe, the Court ruled that albeit he was right in law, the law was never intended for him to be right and therefore he was wrong. He lost in what was described as a political decision; Europe was not ready for true tax harmonisation driven by market forces and tax competition.

BJ Cunningham's verve and irreverent reputation led him on to establish an Integrated Brand Marketing agency built upon his experience in business and brand building. He sold out of the Agency after three years in August 2001, coinciding with the birth of his first child.

BJ then launched and developed the highly acclaimed Georgina Goodman brand of shoes and accessories with his talented wife and now acts as a keynote speaker at international conferences and events.

BJ Cunningham focuses on his belief that companies are like people. That is, companies have three distinct perspectives: perceptions of self, perceptions of others and aspirations about how the company wants to be perceived. The alignment of these is the goal to successful and sustainable enterprise. BJ uses the DEATH™ cigarette brand as one of a number of case studies illustrating the power of provocation and the importance of branding, product knowledge and visionary self-belief in a conservative market. In global presentations as an international keynote speaker he demonstrates that authentic and powerful branding demands not only truth to client but also truth to self, the alignment of the internal company culture and the external market position.

He is an honorary Professor to the Faculty of Arts and Architecture at the University of Brighton.
Testimonials
BJ Cunningham was speaking at an O2 conference a few years ago. BJ is the most influential speaker I have ever had the privilege of listening to. From the "Panama Canal" to the "chat with factory owner over coffee" the whole story is not to be missed. A fantastic choice for a motivational speaker at any event.
If you are interested in getting motivated to make your brand and your life better - talk with BJ Cunningham. His influence on my work and life attitude is immeasurable. BJ is NOT a life coach but his energy is astounding - if we all had half of it we wouldn't need nuclear power!
BJ was excellent...funny, passionate & very engaging!
You may also be interested in...