Professor Steve Peters
Consultant Psychiatrist working in Elite Sport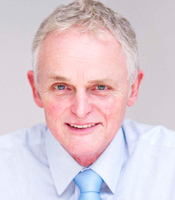 About
Professor Steve Peters is a Consultant Psychiatrist working in Elite Sport. He works with Liverpool Football Club, England Football and Sky Pro-Cycling and has current and past involvement in many other Olympic and non-Olympic Sports, including, British Cycling, England Rugby, World Championship Snooker and Premier league Football.

His career began with teaching Mathematics and then moved on to Medicine. He has worked in the clinical field of Psychiatry for the past twenty years including Clinical Director of the Mental Health Services at Bassetlaw Trust, culminating in working at Rampton Secure Hospital. Steve has been with Sheffield University as a Senior Clinical Lecturer since 1994 and is also Undergraduate Dean. He holds degrees in Mathematics, Medicine and Medical Education (Masters Degree) and also postgraduate qualifications in Sports Medicine, Education and Psychiatry.

Professor Steve Peters is a member of the Therapeutic Use Exemption Panel for UK Sport and an expert witness to WADA (World Anti-doping Agency). He is a member of the Royal College and is on the College Membership Panel for examinations.

His specialist interest is in the working of the human mind and how it can reach optimum performance applied to all walks of life. He is also the author of the best selling personal development book 'The Chimp Paradox'.

For fun, he competes in Track and Field Athletics and has held multiple World Masters Champion Titles and World Records over the 100, 200 and 400 metres.
Tags for Professor Steve Peters
You may also be interested in...