Kitty Ussher
Economist and former City Minister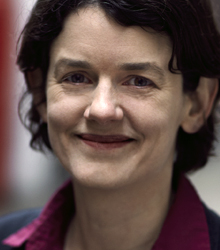 About
Kitty Ussher is an economist and former Government Minister. She was the MP for Burnley from 2005 to 2010 and held ministerial posts in the Treasury and the Department for Work and Pensions, including Economic Secretary to the Treasury.

Since stepping down from Parliament in 2010, Kitty has devised and managed public policy research projects, first as chief economist and director of Demos and then on a freelance basis for the Smith Institute, the Centre for London and the Social Market Foundation, among others. She is Chief Economics Advisor to Portland Communications and a member of The CityUK's Independent Economists' Group.

Prior to entering parliament Kitty Ussher worked as an Economist at the Economist Intelligence Unit. She holds an MSc in Economics from Birkbeck College, University of London, and a degree in Politics and Economics from Balliol College, Oxford.

In 2013, Kitty Ussher set up Tooley Street Research to grow an independent public policy research company. She is also a regular contributor to BBC Today programme and Newsnight.
Speech Topics
A popular and insightful keynote speaker, equally qualified to give a broad economic overview as well as sector specific insight, Kitty Ussher can speak on a range of subjects some of which include: wealth and assets, tax reform, self- employment and in-work progression.

Popular speaking topics include:

• National and international economic overview and outlook
• Sector specific economic overview
• European economics
• Britain's geopolitical position in Europe
• Public policy and its relationship to public finances and their links with the macro economy
You may also be interested in...