Davina McCall
Former presenter of Big Brother and one of the best-known faces on television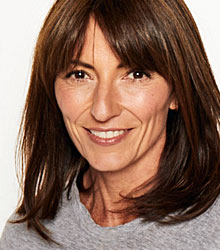 About
Davina McCall is one of the best-known TV faces in the UK. Born in London on 16th October 1967 she started out her career working on MTV as a presenter. She became extremely popular with the producers that she was offered more and more slots on the MTV schedule.

One thing led to another and she was now on terrestrial TV presenting Streetmate, where she first made herself famous. It was here where producers, searching for a new host for Big Brother, found her. Ever since, she has been presenting Big Brother from summer 2000 to present.

She has been even more successful by obtaining her own sitcom, Sam's Game. She was then moved onto presenting awards for The Mirror and even the prestigious Brit Awards in 2000.

A great live speaker and performer.
You may also be interested in...