Sophie Long
BBC News 24 anchor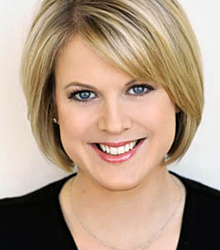 About
Sophie Long is one of the main presenters on the BBC News Channel and regularly presents bulletins on BBC1. Having covered many of the UK's big stories she can regularly be found anchoring the channel's output on location.

During the 2010 General Election Sophie was on the road with Nick Clegg in that extraordinary campaign. Her coverage was acclaimed for its wit and insight.

After graduating from King's College London with a degree in War Studies, Sophie travelled extensively, including a period working as an election monitor in Cambodia. It was there whilst working as a researcher for Reuters she crystallised her ambition to pursue a career in the media.

After a spell as a runner at ITV, Sophie became the first recipient of the bursary set up in memory of Jill Dando and then went on to become a BBC News Trainee. She worked in local radio in Cornwall and Shropshire, then as a television reporter and presenter in the Midlands. Sophie then moved back to her native Devon to present Spotlight, the evening news programme, and anchor the Politics Show. She wasn't there long before she made the move from regional to network television.

When she's not broadcasting Sophie likes to travel. She has a passion for the great outdoors, sailing, film, theatre and food.
Speech Topics
Sophie Long is a highly skilled conference facilitator and speaker. She has a wealth of experience hosting events and award ceremonies, both at home and abroad.
You may also be interested in...