Sarah Willingham
Serial entrepreneur and Dragons' Den investor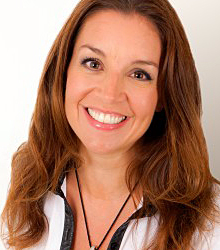 About
Sarah Willingham is a serial entrepreneur and leading consumer expert who began working in the restaurant industry at the age of 13. She has ultimately managed to combine her passion for business, food and drink into a multi–million pound business empire.

In 2003 Sarah spotted an opportunity to create a chain of Indian restaurants, but her business plan was rejected, so she struck out on her own and raised finance to buy The Bombay Bicycle Club, turning it into the largest and most successful Indian restaurant chain in the UK. In the same year, at the age of 31, Sarah sat on two plc boards and successfully floated a nutraceutical business on the London Stock Exchange. A few years later, Sarah sold her shares in The Bombay Bicycle Club for a seven figure sum.

Sarah Willingham co-founded and invested in The London Cocktail Club and Craft Cocktail Company and has helped grow these two concepts into award-winning businesses. She is also the co-founder of Letssavemoney.com and regularly offers money saving advice on TV, print & online.

Today, Sarah runs her business portfolio from her home office alongside her entrepreneur husband and together they jointly invest and support more than 10 business ventures, from start-ups to established and growing brands in the food and drink, consumer finance, health food, banking, mining, technology, lead generation and entertainment sectors, most of which are located across the UK, Middle East and North America.

Sarah Willingham joined the hit BBC show Dragons' Den in 2015 as their new female Dragon investor.

Sarah has received a number of accolades for her contributions to business, including The Times 35 Most Successful Women under 35, Business Weekly's Young Entrepreneur of the Year, Courvoisier Top 500 and an entry in the Who's Who of British Business Leaders. She hold three business degrees.
Speech Topics
Sarah Willingham is a popular speaker in the UK and internationally on topics including Leadership and Teamwork, Business Turnarounds, Food, Restaurant/Retail/Leisure Industries and Entrepreneurism.
Tags for Sarah Willingham
You may also be interested in...