Ron Atkinson
Football pundit, commentator and former Premiership manager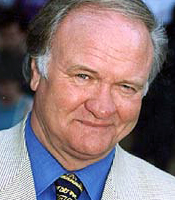 Copyright © BBC Sport
About
Ron Atkinson is one of football's great characters and one of Britain's best-known football pundits. A larger than life figure, often seen sporting a deep tan and wearing the now famous Jewellery which earned him the nickname "Mr. Bojangles".

Ron didn't achieve great heights in his playing career, he was originally signed by Aston Villa F.C. at the age of 17, but never played a first-team match for them and was transferred to Oxford United F.C. in 1959. He went on to make over 500 appearances as a wing-half for the club, and earned the nickname "The Tank". He was United's captain through their rise from the Southern League to the Second Division, achieved in just seven seasons.

Once his playing days were over he moved into management. Starting with Kettering Town F.C. in 1971. His success there led to a move to the league with Cambridge United F.C., going on to win the then Fourth Division in 1977. Ron then moved into the big time with West Bromwich Albion in 1978. From there he caught the eye of Manchester United F.C., and in June 1981 he became their manager. Although the club won two FA Cups during his tenure, the dominance of the Merseyside clubs in this era meant that success in the league was elusive and Atkinson was sacked in 1986. He returned to West Brom for a year and then had a high-profile move to Atletico Madrid of Spain. This spell only lasted 96 days.

In the 1990s, Atkinson was employed by several English league clubs, often in a "fire-fighting" role after a previously unsuccessful manager had been sacked. Taking over from Jozef Venglos, he led Aston Villa F.C. to second place in the inaugural 1993 FA Premier League and to League Cup victory in 1994.

His last managerial job came with Nottingham Forest F.C., whom he briefly managed in 1999 after the departure of Dave Bassett. His task, in words, was simple - keep Forest up. Of course the reality was to turn out to be impossible. Forest lost their first game 0-1. Things got better for a short while with a much needed away win at Everton but then came Manchester United at home. Ron, always ready with a quick quip, was asked by the Match of the Day reporter what he thought of the game afterwards. Ron's reply, quick as ever, "I thought we might scrape a draw when it was only 1 -7". Most people saw the funny side of this, though one or two people did think he wasn't taking the job seriously.

The truth is, taking the job seriously is one thing that Ron has always been good at. Unfortunately the damage had been done to the team long before Ron arrived and with very little cash to spend he just couldn't turn things around.

Ron Atkinson was already working as a pundit for ITV while still employed as a manager, and since leaving management he has continued in this role. In recent years he has covered most of the channel's live matches, sometimes as a studio pundit, but more often as the "ex-football insider" member of a two-man commentary team. With his permanent suntan and taste for chunky, gaudy jewellery, he has often been portrayed as a loveable buffoon in the U.K. media.
You may also be interested in...