Peter Tickner
Former Head of Internal Audit at Her Majesty's Treasury and The Met Police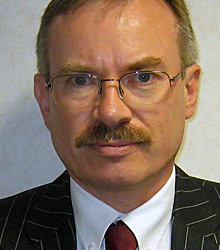 About
Peter Tickner has a Masters Degree from City University Business School (in Internal Auditing and Management), he is a Fellow and Chartered member of the Institute of Internal Auditors and a member of the Institute of Counter Fraud Specialists.

Peter started his professional auditing and investigating career as an external auditor in the National Health Service in the 1970s, where he audited hospital groups, trusts, family practitioner committees, ambulance services and both the prescription pricing authority and the Dental Estimates Board. After a period training his audit colleagues in England and Wales he undertook the very first UK examinations of the Institute of Internal Auditors, completing his examinations in 1982. In 1983 Peter became a lecturer in systems auditing at the Civil Service College, training internal auditors in central government, agencies and local authorities to become professionally qualified internal auditors.

Peter Tickner was appointed Head of Internal Audit at Her Majesty's Treasury in February 1988, a post he held for seven and a half years, during which time he produced the first audit needs assessment and risk analysis for the Treasury and a unique rolling audit programme updating according to the inherent risks and current risks in the Treasury's business systems. Peter also uncovered a major scandal involving the Civil Service Catering Organisation shortly before its eventual privatisation. While at the Treasury he was also responsible for the investigation that resulted in the head of a government agency being sent to prison for fraud, still the most senior civil servant ever sent to prison as the result of an internal audit investigation.

In 1995 Peter left the Treasury on appointment as the Director of Internal Audit for the Metropolitan Police in London. Here he had to build up a demoralised internal audit unit virtually from scratch, following its decimation after the Deputy Head of Scotland Yard's finances had been caught for a massive £5million fraud against the police which had escaped internal detection for seven years.

Peter also very quickly discovered that a number of criminally minded individuals and criminals with convictions had infiltrated as police contractors, including a known money launderer and an armed robber, both of whom had been given works and maintenance contracts in the police. Within a year of his appointment Peter was running more investigations than audits and was given authority to set up a separate investigative branch within the Met's internal audit department to investigate contractor and staff fraud and corruption. This highly successful unit at its peak was conducting between 60-70 internal investigations a year and over a ten year period was able to save £24million of tax-payers money.

Having conducted sensitive and significant investigations, including investigations in the use of corporate cards and expenses of senior police officers and the initial investigation into allegations made about the award of contracts to the friend of the then commissioner of Police.

Peter Tickner took early retirement in 2009 to give keynote talks, training and presentations based on his considerable practical experience.
Testimonials
Peter Tickner is legendary among those whose job is to prevent and detect fraud for two main reasons; The first is that he has been brilliantly successful in difficult and sensitive roles, including his latest with the Metropolitan Police. The second is his unbounded enthusiasm, tenacity and courage, supported by a great sense of humour and clear communication. These qualities are so rare in our politically correct world of spin. I commend Peter's lectures to anyone who really wants to deal with fraud: rather than just pretend they do.
Peter Tickner combines a vast experience of fraud investigation with an incisive and practical approach, laced with wit, which makes him essential and indeed irresistible for anybody concerned with fraud investigation.
You may also be interested in...