Marvin Berglas
Creator of Marvin's Magic, the world's largest producer of retail magic tricks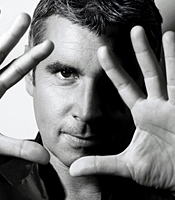 About
Since 1987, Marvin's Magic has created and sold professional magic made easy. Internationally recognised as the brand leader and number one for magic worldwide, the company now enjoys a huge following having inspired literally millions of budding magicians. Sports personalities, politicians and even pop stars can be counted as fans of Marvin's Magic.

Recently, Yazoo flavoured milk, Asda eggs and the Kids Meals at KFC [65 million packs] have all featured on-pack promotions with Marvin's Magic. These prestigious marketing initiatives continue to raise the company's profile, driving awareness and sales.

The mastermind behind Marvin's Magic is Marvin Berglas - first class magician and entrepreneur who grew up in one of the most famous and respected magical families. His earliest influences were watching and mixing with some of the greatest magicians and illusionists from around the world.

This made Marvin determined to devise a range of impressive magic that anyone can do. Each quality product is well presented, with excellent design and ingenious secrets often combining traditional methods with an entirely fresh approach.

Not only has Marvin put magic back in the spotlight he has also been very much in the spot light himself. His innovative performances have amazed and delighted audiences on both sides of the Atlantic. In recognition of his magical abilities and services to magic, Marvin was awarded the prestigious honour of 'Member of the Inner Magic Circle with Gold Star' - their top accolade.

Facts: Marvin's Magic devised the first and only magic ever to receive the official recommendation from the world famous Magic Circle who promote excellence in magic.

Marvin's Magic were chosen to create and run the magic shops within some of the world's most prestigious stores, including Harrods of Knightsbridge, Hamleys of Regent Street and the international flagship Toys R Us store in Times Square, New York.

Disney chose to include the Marvin's Magic logo and have a joint branding on all the exclusive magic sets devised for them. This is something usually unheard of for Disney.
You may also be interested in...