Jo Frost
Channel 4's super-nanny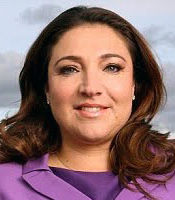 About
Jo Frost is the presenter and star of Channel 4's "Supernanny", and says that children have been a big part of her life from the beginning. She's always had a gift for connecting with kids on their own level, and began baby sitting as a teenager. After college she embarked on nannying as a career, and over 15 years she has honed her successful methods of child-rearing with hands-on, real-life experience.

Jo frost has managed all manner of child-rearing challenges -- from potty training and sibling rivalry to sleep issues and tantrums -- over her years working in temporary, long-term and trouble-shooting jobs.

The first ever three episodes aired in the summer of 2004 to widespread popularity and acclaim, and made "Naughty Step" a national catch phrase. Jo even got a speak in the House of Commons on a discussion about preventing the causes of anti-social behaviour.

Supernanny has been a hit not only in the UK but around the world including the USA where she spends much of her time filming the US version.

When not abroad or filming, Jo Frost is a popular conference and after-dinner speaker, talking on child related and behavioural issues. Jo Frost is also available as a host / presenter for corporate award ceremonies.
Books and DVDs
Below you'll find products by Jo Frost which may be available for purchase. Click the image to view on Amazon's website. Clients often like to purchase books and other merchandise as autographed give-aways at events where Jo Frost is appearing. For bulk purchases, please speak with the Booking Agent handling your event.
You may also be interested in...