George Cohen MBE
Fulham FC right-back and member of the 1966 England World Cup Squad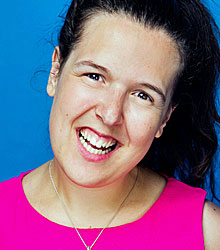 About
George Cohen MBE was born in 1939 and was the right back for England in the side, which won the 1966 World Cup. He spent his whole playing career at Fulham where he proved his worth as a committed and strong full back, especially adept at supporting wingers with overlapping runs.

He joined Fulham professionally in 1956 and remained a dependable performer for 13 years thereafter. In May 1964 England coach Alf Ramsey tried out Cohen for his international debut a month later in a 2-1 win over Uruguay. Cohen went on to play in 21 of the next 23 internationals.

Cohen was an immaculate performer in Ramsey's revolutionary team that played without conventional wide men, allowing for extra strength in midfield and relying on young, stamina-based players. As England got through a group containing Uruguay, Mexico and France, Cohen's unfussy performances were rightly seen as just as vital as the attention-grabbing displays from the likes of Bobby Charlton. Cohen maintained his form as England got past a thuggish Argentina in the last eight, and was unwittingly featured in one of the more memorable photographs of the tournament in the immediate aftermath of the game - Ramsey, livid at the Argentinians' violent approach (he later memorably called them "animals" in a post-match interview), ran to Cohen in order to prevent him swapping shirts with one of his opponents.

In the final against West Germany, George Cohen won his 30th cap and was his usual immaculate self. His most notable moment of the match was managing to block the vicious last minute free kick from Lothar Emmerich which subsequently found its way across the England six-yard box for Wolfgang Weber to stroke home the late, late equaliser which forced extra-time. England ultimately won 4-2. Cohen played seven of the next eight internationals and his 37th and final England appearance came in a 2-0 win over Northern Ireland at Wembley on November 22, 1967.

Cohen served Fulham until 1969 and ended his career with 459 appearances for the club, a figure surpassed by only four other players in Fulham's history. Manchester United's legendary winger George Best described Cohen as "the best full back I ever played against".

Cohen's main return to the public eye came in the 1980s when he fought and won his battle with cancer. Financial hardships in later life forced Cohen to sell his winners' medal from the World Cup final, though his old club Fulham made sure it stayed close to his heart by paying GBP £80,000 for it and putting it on display at Craven Cottage. The club also named a plush section of their hospitality facilities The George Cohen Suite.

George Cohen was awarded the MBE in 2000, along with four team-mates from 1966 after a campaign from sections of the media who were surprised that the quintet had never been officially recognised for their part in England's success. The others were Ball, Wilson, Nobby Stiles and Roger Hunt.
Tags for George Cohen MBE
You may also be interested in...