Dr Max Blumberg
Corporate Psychologist - workforce, salesforce and leadership motivation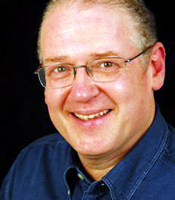 About
Dr Max Blumberg is a well-known corporate psychologist, business consultant and speaker who specializes in motivating workforces, leadership teams and salesforces, and facilitating organisational change.

His career as a consultant with Accenture, a successful start-up entrepreneur, and a founding partner of the Blumberg Partnership of corporate psychologists ideally equips Max Blumberg to work with enterprises to motivate leadership teams and introduce change. In this consultancy role he uses practical corporate experience combined with findings from leading-edge psychological and business research to maximize workforce performance. Dr Blumberg is also a part-time researcher at the University of London where he is currently studying the corporate value of marketing and human resources programmes.

As Managing Director of the Blumberg Partnership, Max Blumberg's clients have included AXA, John Lewis Partnership, Accenture, Friends Provident, Novo Nordisk Pharmaceuticals (Denmark), Alliance Boots, Wal-Mart (USA), Capgemini, InterContinental Hotels Group, and Office of the Deputy Prime Minister.

Dr Blumberg is in regular demand as a business speaker and has had speaking engagements in a number of countries including the UK, the USA, Australia and South Africa. A member of the British Psychological Society, he frequently appears as a psychologist in television documentaries and discussions and regularly acts as a consultant psychologist for TV, radio and print media.
Speech Topics
Max Blumberg is a passionate and inspiring speaker on a wide range of topics including: the psychology of workforce motivation, leadership and effective team work; improving quality of life through work/life balance; dealing with ageing workforces; the psychology of buying for salesforces; aligning corporate strategy and culture; and marrying marketing and sales.

Dr Blumberg's presentations are carefully tailored to the client's specific brief and to target audience profiles and expectations. His services are particularly valued by private and public sector organisations seeking to enhance their performance, embrace best practice, re-brand, compete more effectively and adapt to changing operating environments.
Testimonials
The combination of energy, passion and expertise is compelling, and Max brings these in abundance
We all meet many people in our day-to-day lives but few strike you as Max does. A gentle manner disguises the razor-sharp intellect and focus he gives to whatever the subject under discussion, with succinct and effective solutions and often with a refreshing perspective. Always enthusiastic, always constant, a man of great integrity and ability."Stewart Rogers, Intelligent Output Solutionsketing and customer strategies – and get valuable advice on all these. Max is a true Renaissance Man of the 21st century.
Max is, in a professional sense, a phenomenal marketing mind; both knowledgeable and committed to his philosophy. As a person he is also intensely energetic and tremendous fun to work with.
At our management conference Max effectively combined his energetic andengaging style with high levels of intuition and adaptability to deliverthe optimum outcome for each individual no matter what their level ofintellect or capability. . . the result being every individual understandingtheir contribution to the team as a whole and therefore being motivated andinspired to deliver to the best of their ability.
You may also be interested in...