David Linley
Furniture Maker and former Chairman at Christie's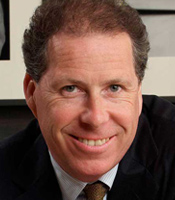 About
David Linley is the former Chairman of Christie's, a worldwide Fine Art and collectables auction house. David is also a highly successful designer of bespoke furniture. The Earl of Snowden and the son of Princess Margret, David is best known for his imaginative use of wood, blending traditional British woods, such as oak, with exotic ebony and rosewood species and also his neoclassical designs. David Linley is 18th in the line of succession to the throne.

David opened a workshop in Dorking where he designed and made furniture for three years before setting up his own company David Linley Furniture Ltd, now known as LINLEY, where he makes bespoke furniture, upholstery, and interior design products. His work is sold in stores in Belgravia, Harrods and Burlington Arcade as well as internationally.

David's book Star Pieces gives an expert's look at the emotional and intellectual perspective of furniture through twenty 'golden ages' of design.

David Linley has lectured around the world at an array of prestigious venues. These include the V&A Museum, the Metropolitan Museum of Art (New York), the Smithsonian Institute (Washington), the Museum of Fine Arts (Boston), the Art Institute (Chicago), the LA County Museum of Art, the Cooper Hewitt Museum (New York) and the Dallas Museum of Art.

David regularly speaks about arts and business, bespoke furniture, furniture design, fine art and collectables.
You may also be interested in...