Danny Boyle
Award-winning film director. Artistic Director for London 2012 opening ceremony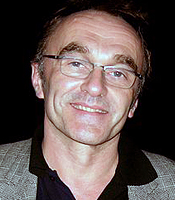 About
He's brought bloodthirsty zombies, squalid junkies and murderous house-mates to life on the big screen, but faced the toughest task of his career at London 2012: bringing boogying nurses, bucolic scenes and butterflies on bicycles to a world wide audience of a billion people. Danny Boyle was the man responsible for the Olympic opening ceremony.

One of Britain's most celebrated film talents, director and producer Danny Boyle made his name with the acclaimed 1996 film 'Trainspotting'. The film won equal parts praise and controversy, as well as lasting fame for its director. His other films '28 Days Later' and 'Sunshine' also garnered international praise, but it was 'Slumdog Millionaire' that really catapulted Danny Boyle into a whole new league.

The film was nominated for 10 Academy Awards in 2009, winning eight, the most for any film that year, including Best Picture and a win for Boyle as Best Director. 'Slumdog Millionaire' also won seven BAFTA Awards (including Best Film), five Critics Choice Awards and four Golden Globes, making him one of only seven directors to win the Golden Globe, Director's Guild, BAFTA and Oscar for the same movie.

He was presented with the Extraordinary Contribution to Filmmaking Award at the 2008 Austin Film Festival, where he also introduced that year's AFF Audience Award Winner Slumdog Millionaire.

Danny Boyle's entertainment career started in theatre where he worked for the Joint Stock Theatre Company followed by the Royal Court Theatre where he eventually became Deputy Director. He also got the opportunity to direct five plays for the Royal Shakespeare Company.

He also worked as a television producer for BBC Northern Ireland. In 1994 Danny Boyle made his directorial debut on the big screen with the successful British crime thriller 'Shallow Grave' followed by the commercially successful 'Trainspotting' starring Ewan McGregor which was based on Irvine Welsh's novel and was recognised as an icon of the British Cinema.

Danny Boyle's first major Hollywood movie came in the form of the 1997 romantic black-comedy 'A Life Less Ordinary'. His 2002 British post-apocalyptic science fiction movie '28 Days Later' was a critical and commercial success, and was shot almost entirely on digital video. He produced its sequel, '28 Weeks Later', and directed several television movies for the BBC, and in 2007 directed the British science fiction film 'Sunshine'.

His acclaimed film '127 Hours', was based on Aron Ralston's book about his struggle of being trapped under a boulder and resorting to desperate measures to survive - Aron is also available through NMP Live as a highly sought-after motivational and inspirational speaker.
You may also be interested in...