Angus Deayton
Sarcastic and witty television presenter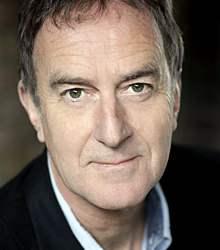 Copyright © Vanessa Valentine
About
There is simply no escsaping Angus Deayton on British television!

His talents are vast and stretch from the witty, sarcastic and straight-to-the-point hosting/presenting of Have I Got News For You (19 series, BBC2), to his superb acting in One Foot in The Grave (6 series, BBC1). Other TV acting credits include Mr Bean (ITV), Alexei Sayles Stuff (BBC2) and Who Dares Wins (Channel4).

Angus is a multi award winner including BBC TV personality of The Year 1995 - TRIC Awards, Best Television Newcomer 1991 - British Comedy Awards, Best Comedy performer 1992 - British Press Guild and four awards for Have I Got News For You - Best British Television Comedy 1992, Best Entertainment Series 1992, Best New Television Comedy 1991, and Best Light Entertainment Show 1992.
You may also be interested in...